Totes and Ideas!
Have a look at the most popular options, available in custom fabric, or . . . put your unique spin on it as you work with Stefanie to co-design your own creation or collection for everyday or a special occasion!
The Errand Tote
This handy tote carries everything you need on hand as you dash about you day - wallet, devices, paperwork, water bottle, gloves and more. Featuring tailored trim detailing, custom fabric, durable pleather exterior at the bottom and a firm interior floor that can be removed and the bag thrown into the wash. The standard model includes two interior pockets. Totes can be made with custom features such as zipped interior pocket, open interior divided pockets, magnetic snaps, exterior back pocket, key ring, special zipper tab, custom name tags, covered buttons - the possibilities are numerous! These totes are stitched to be well-used and last a long time. Testing has shown that, like a favorite pair of jeans, they get better with age - you will be challenged to wear one out. The tote in the photos below - made for a horse-lover - has been in regular, serious use for over a year - to the barn, the field (picnics!), the shops, the back of the car, the grocery store, and just gets better and better with time!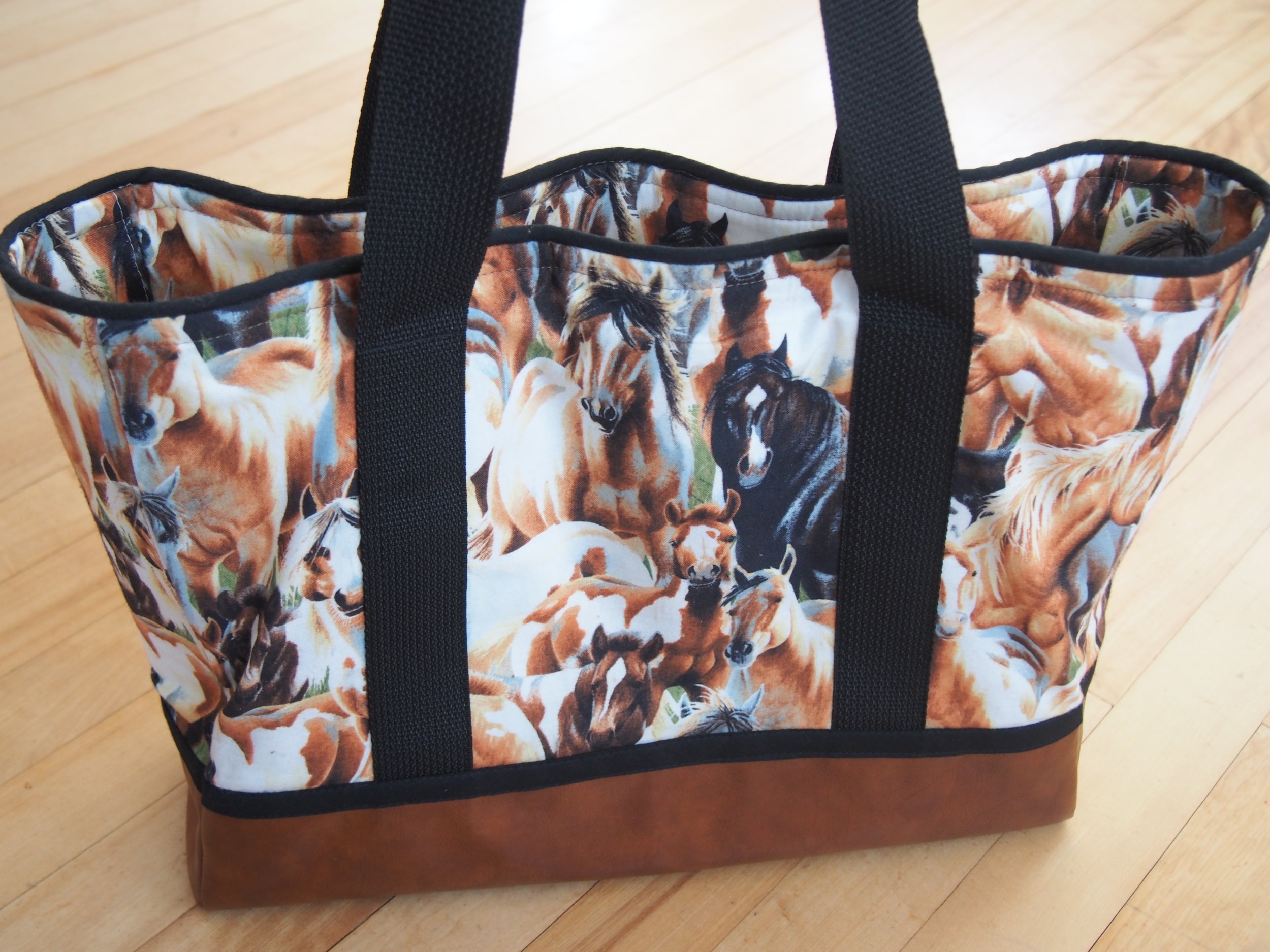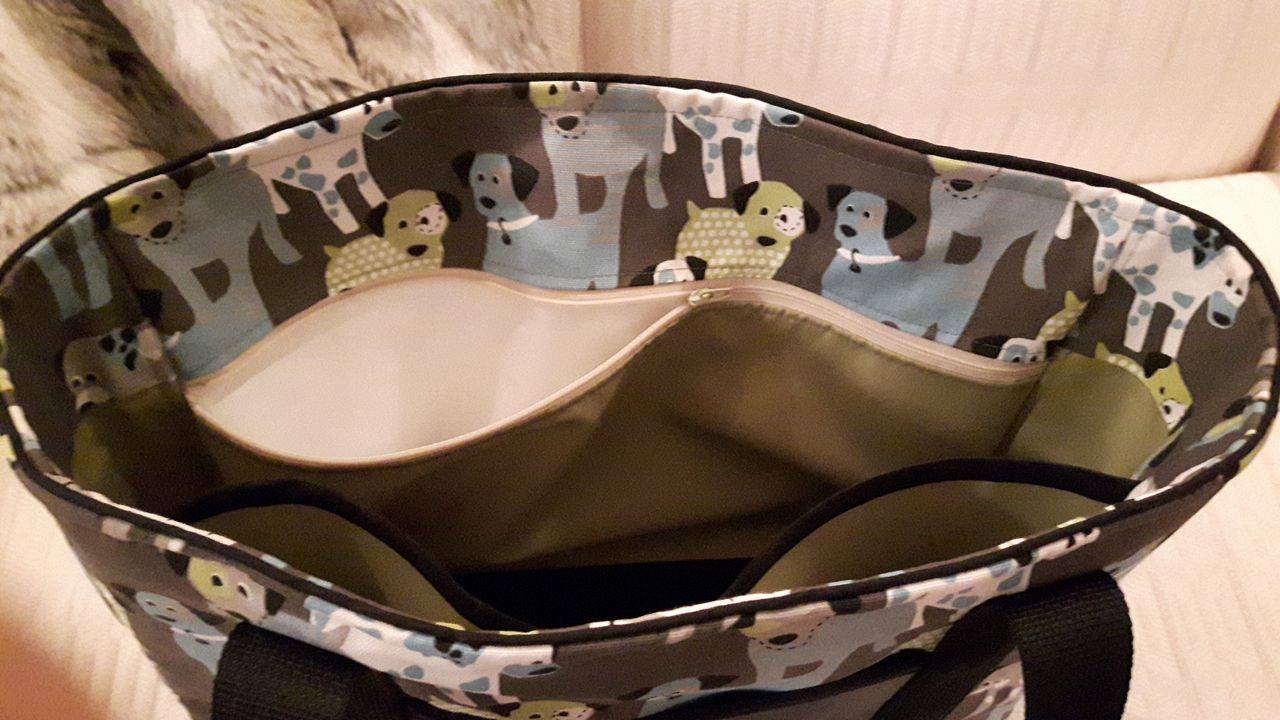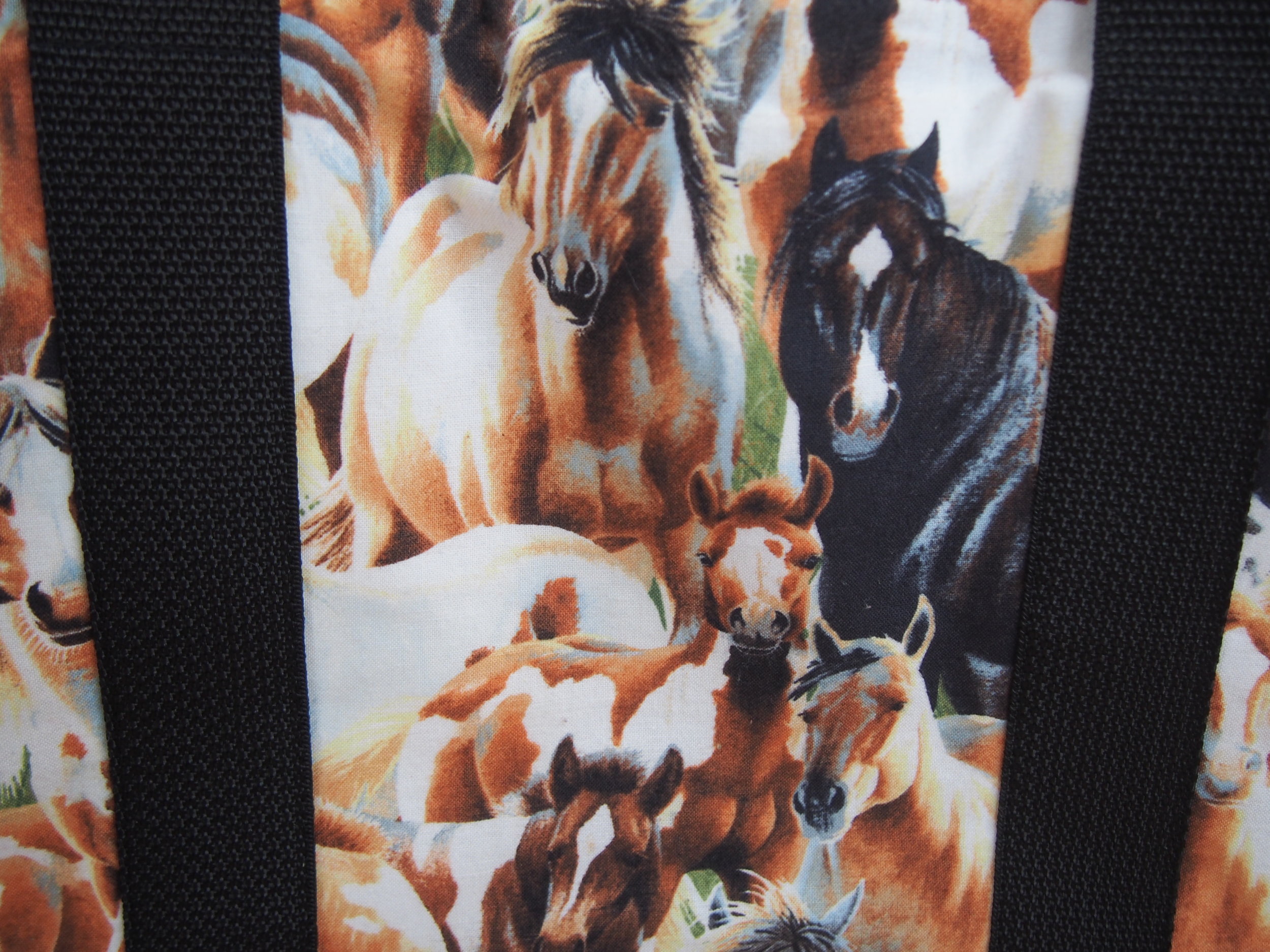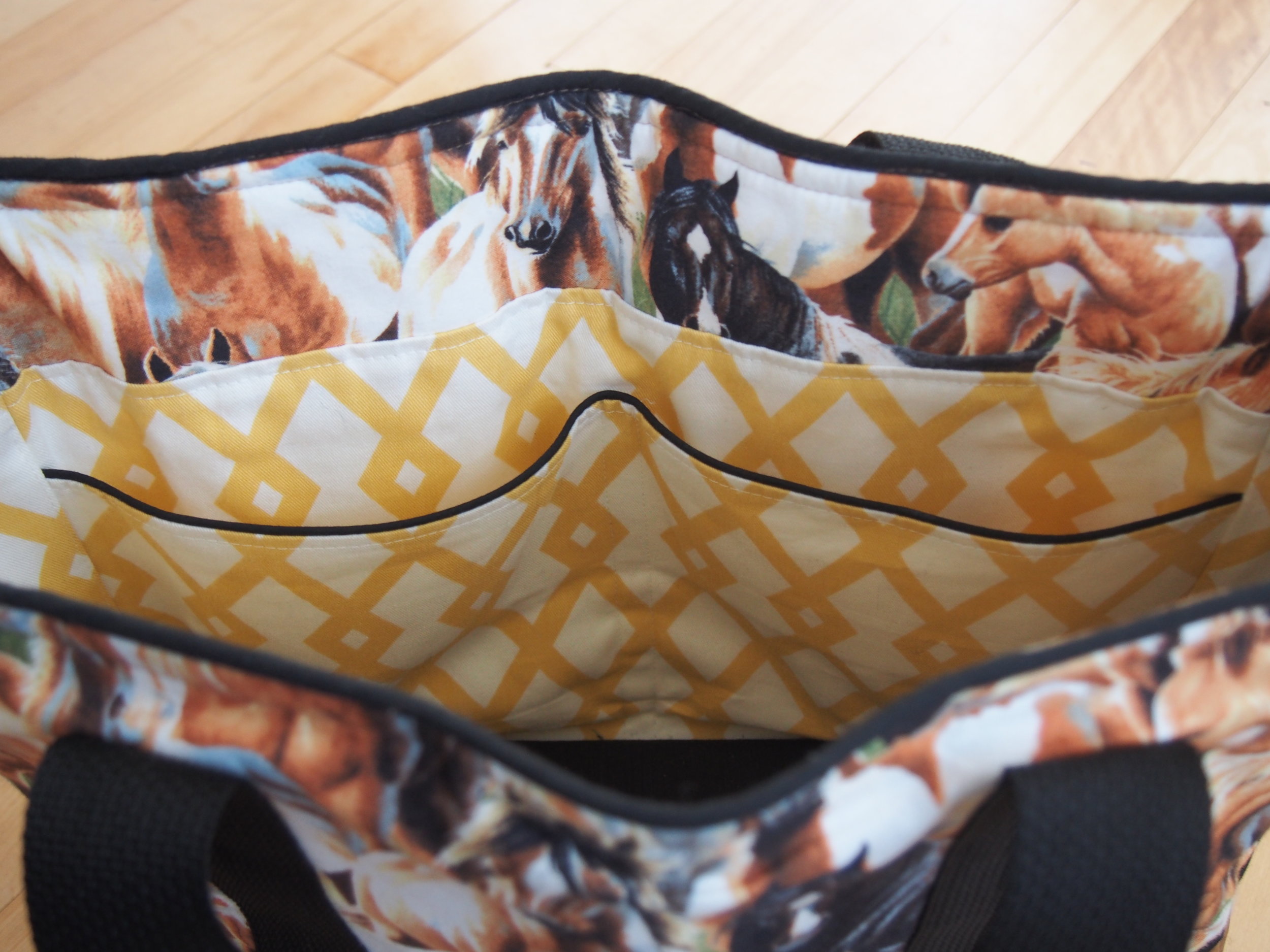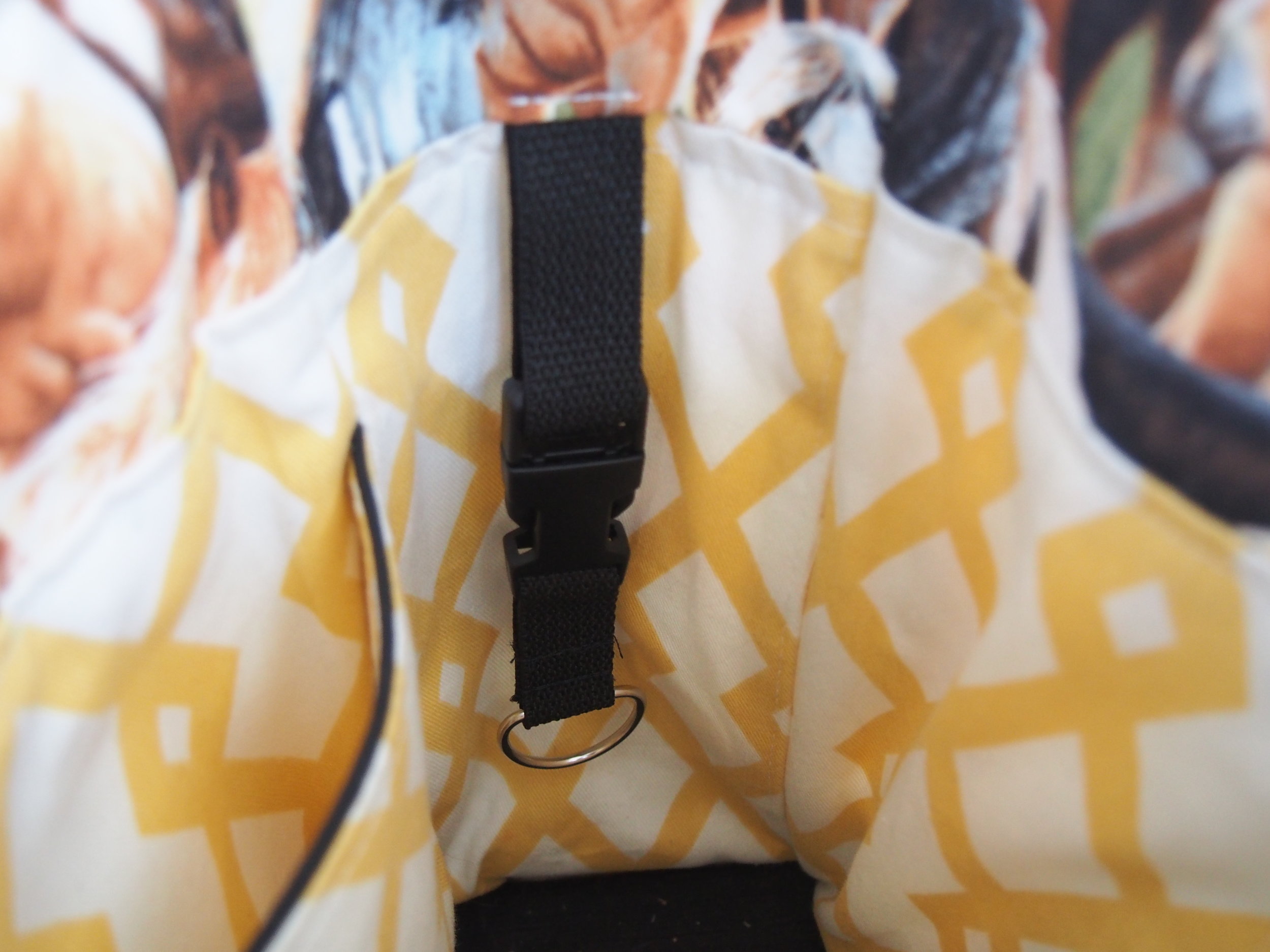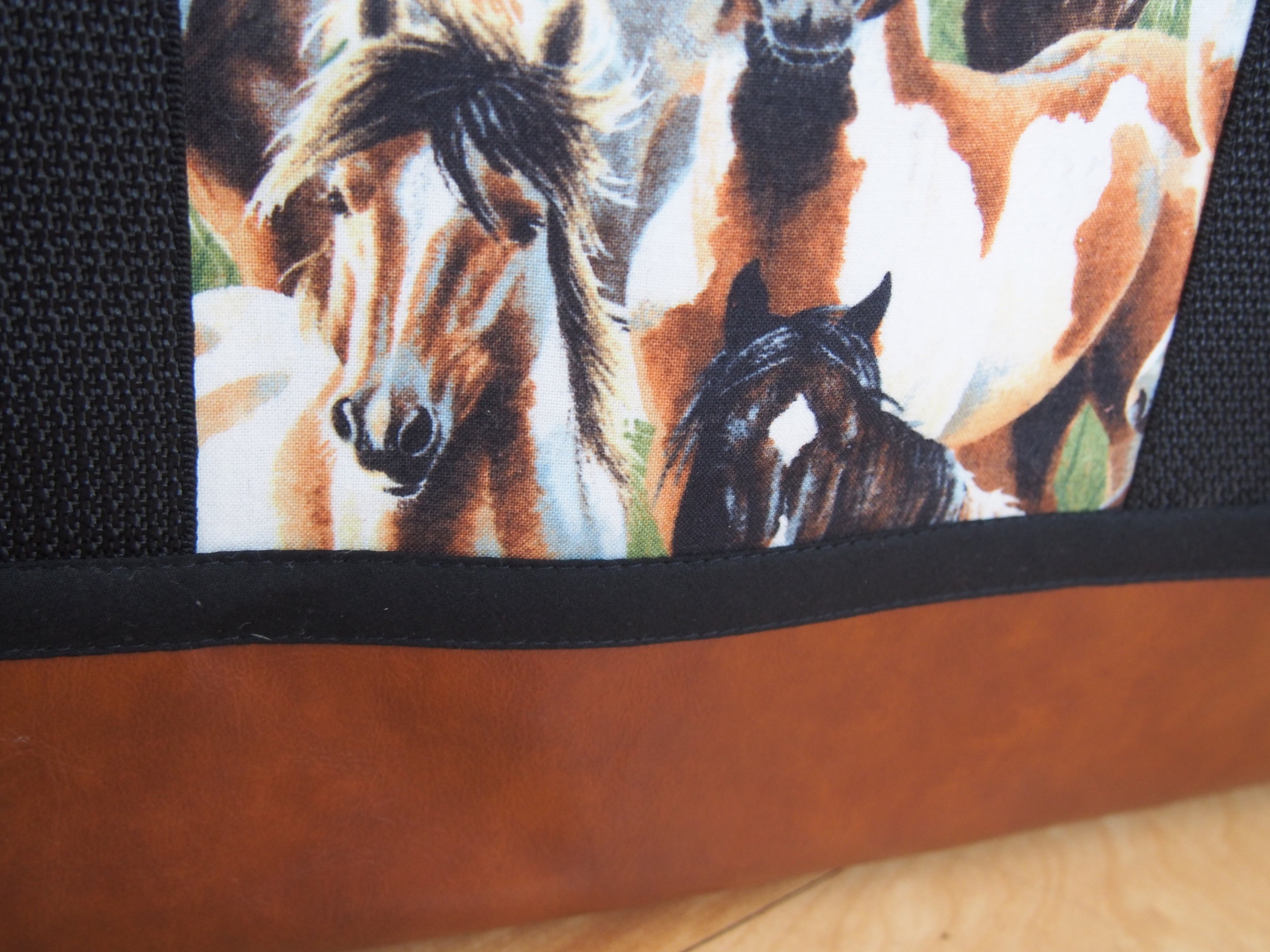 !dea: Your Own Custom Tote Collection!
This collection, based on the Errand Tote design, was created by request for a bride who needed a special solution for bridesmaids' gifts. She chose a beautiful, tapestry fabric to coordinate with the wedding day theme and each bridesmaid's name was included on a custom-made label inside the bag. Another neat idea - the smallest of the group received her own bag - sized just for her! A beautiful, thoughtful and practical gift that will be appreciated every time it's used. Simply contact Stefanie and she will work with you to design the tote collection that is sure to be a hit with your lucky recipients. This idea would also be perfect for many special occasions - birthdays, anniversaries and honoured guests. What a great thank-you gift for valued clients or staff - put your company name on the label!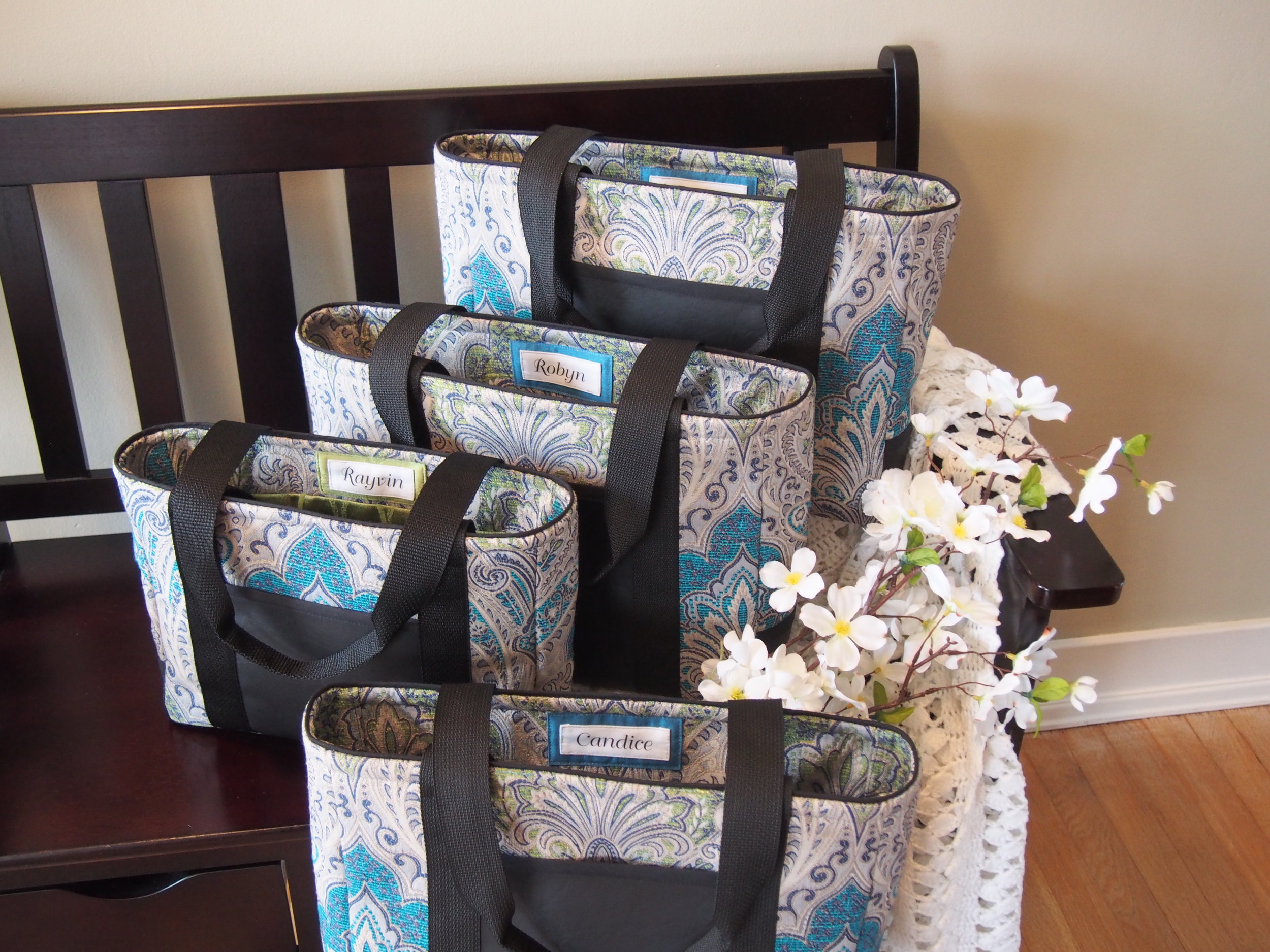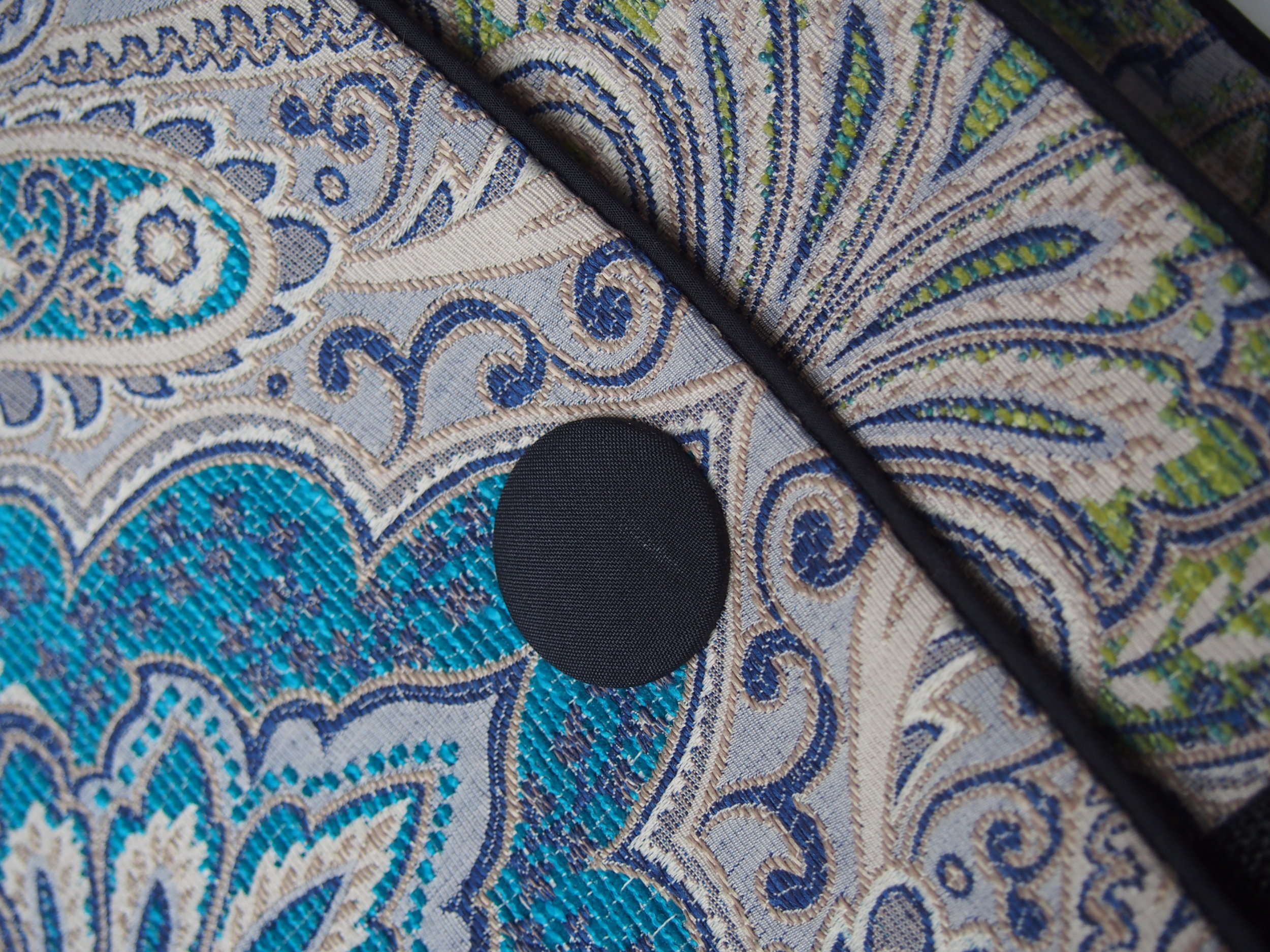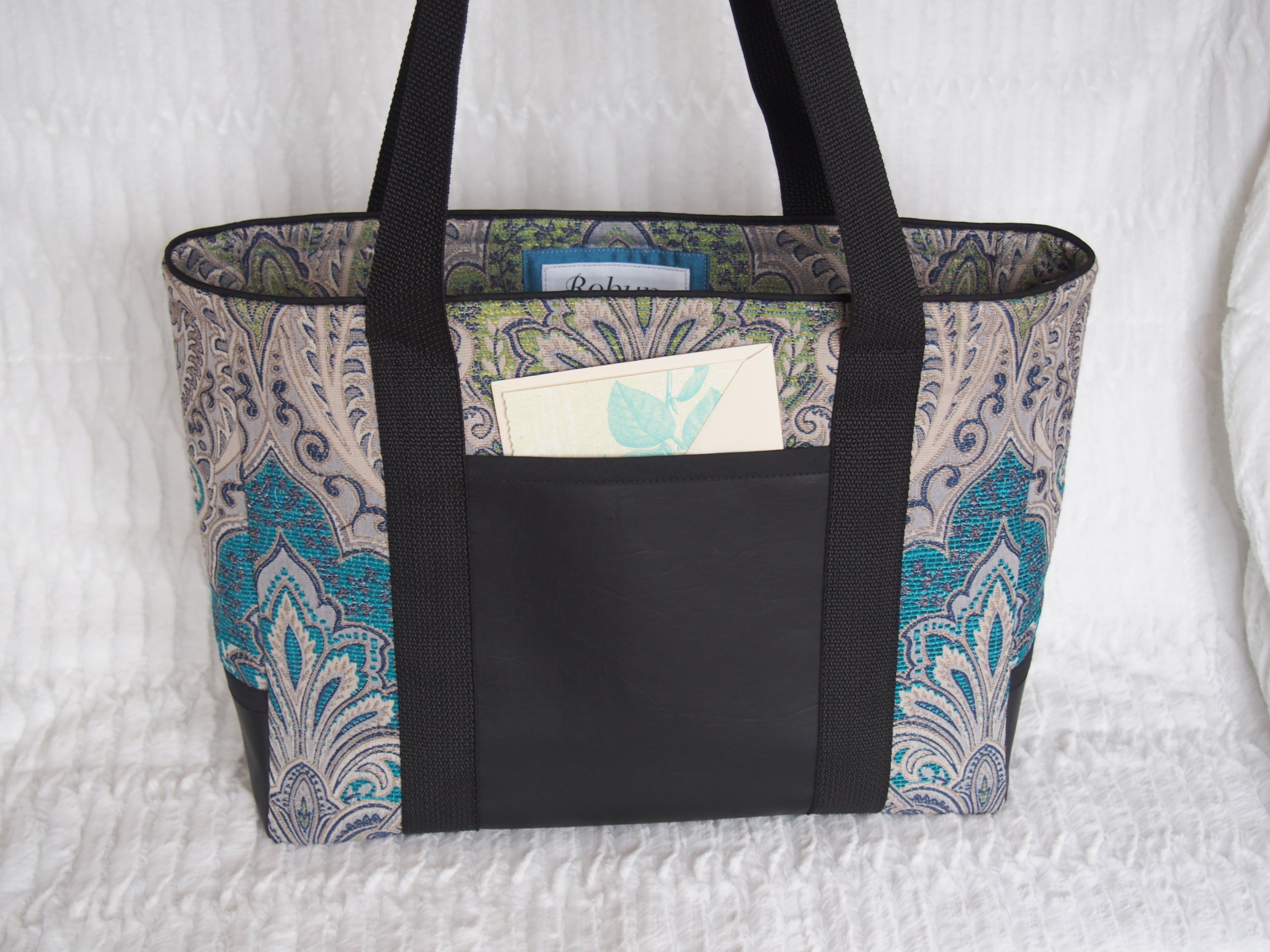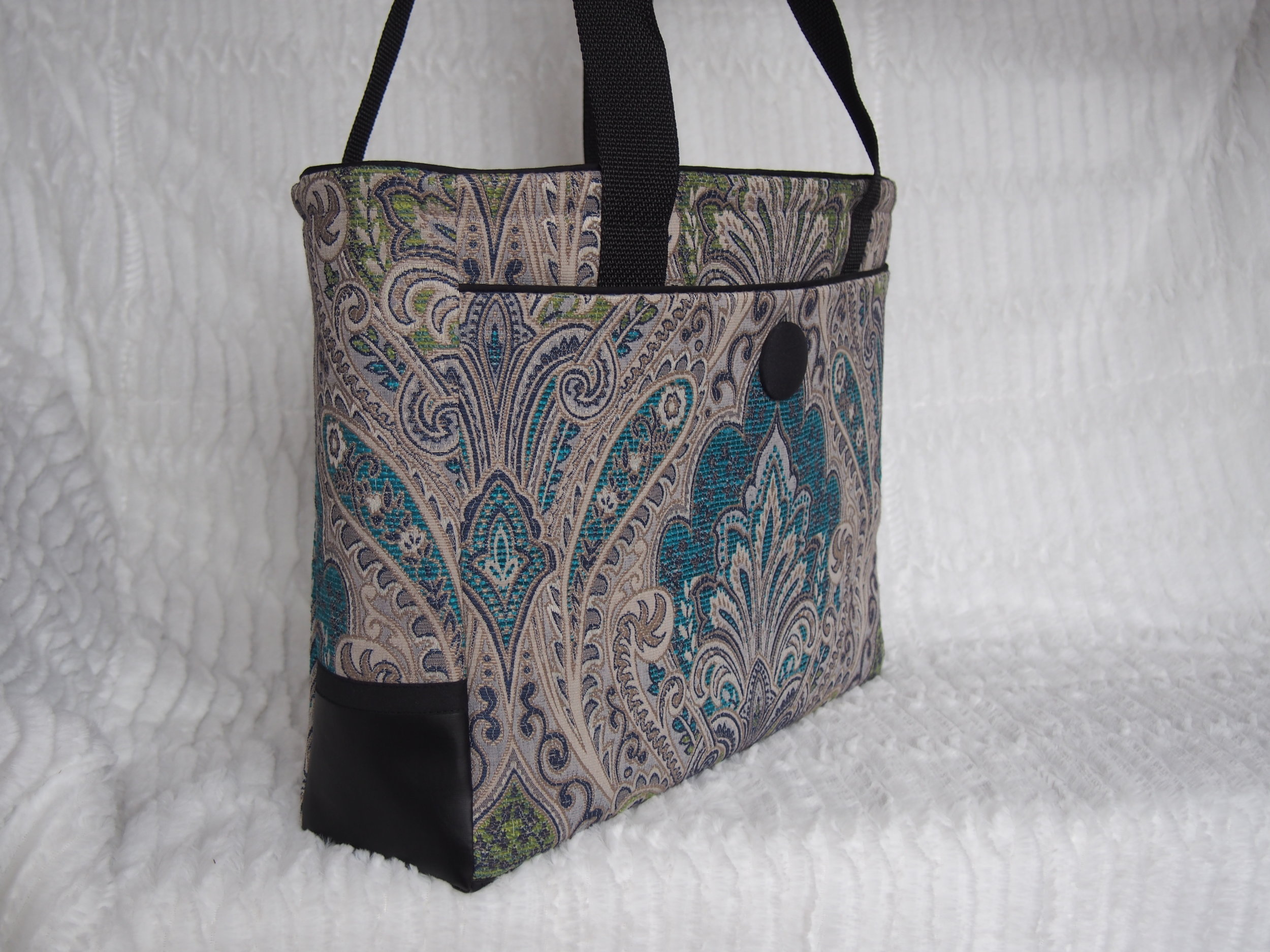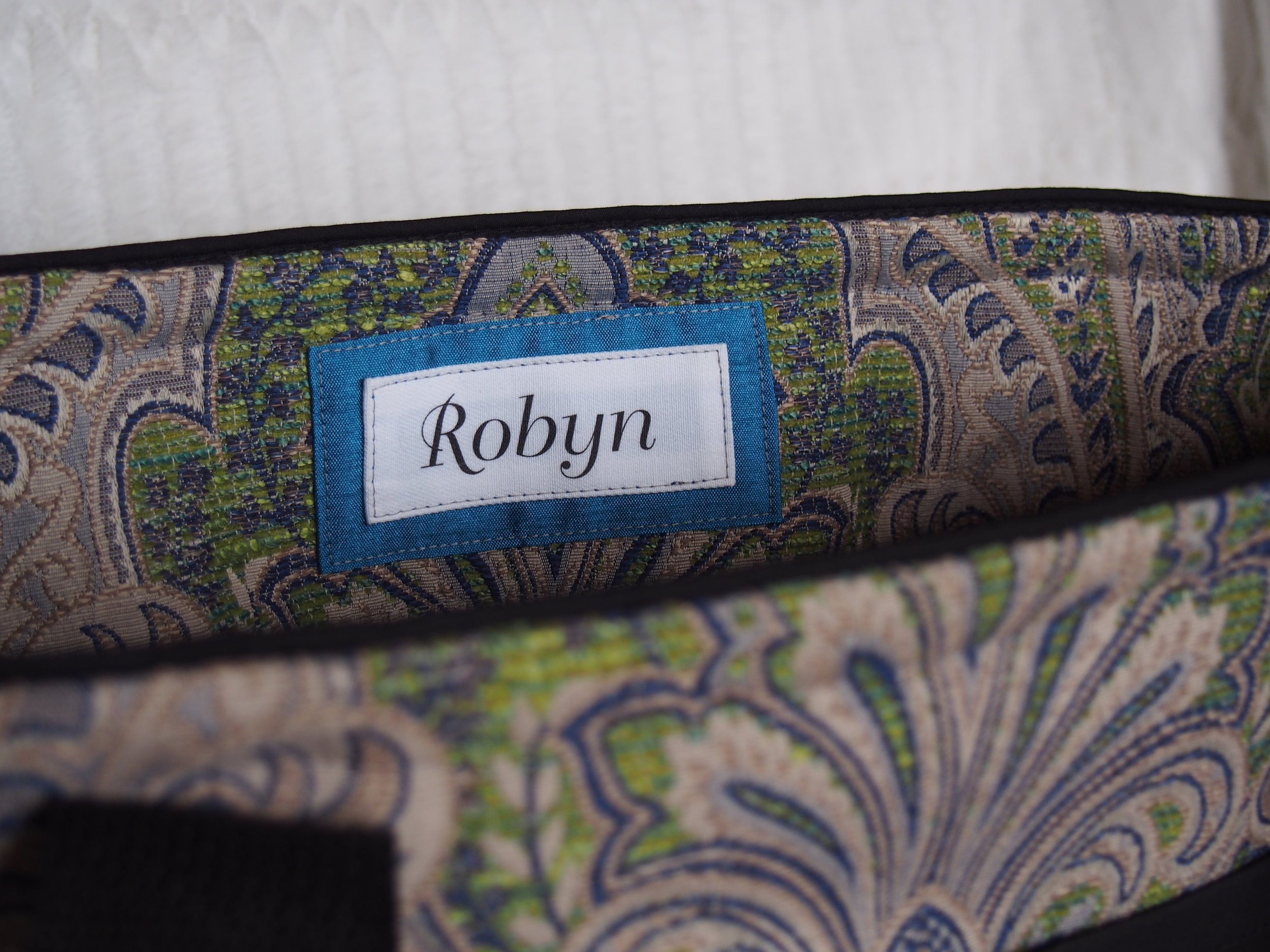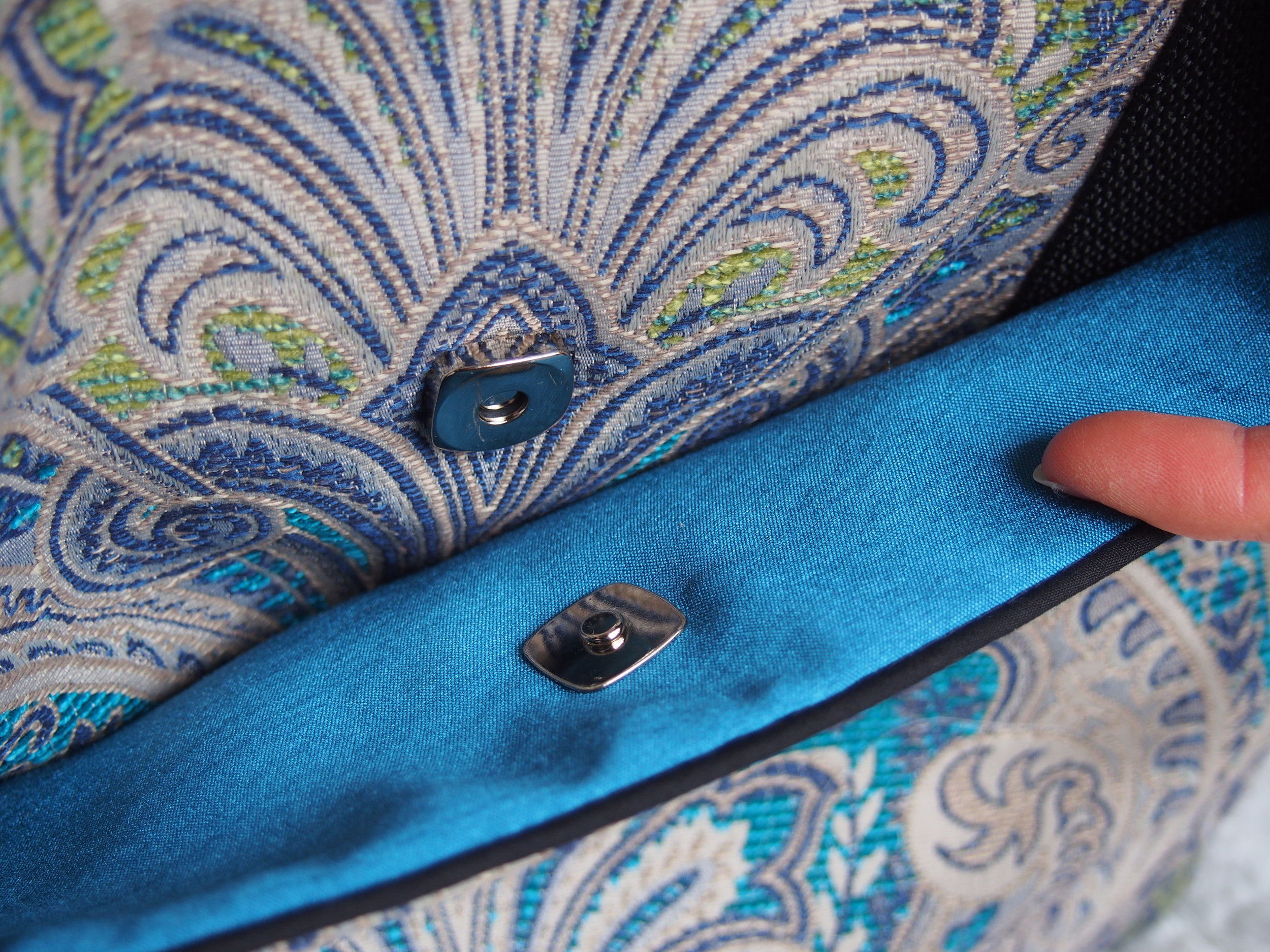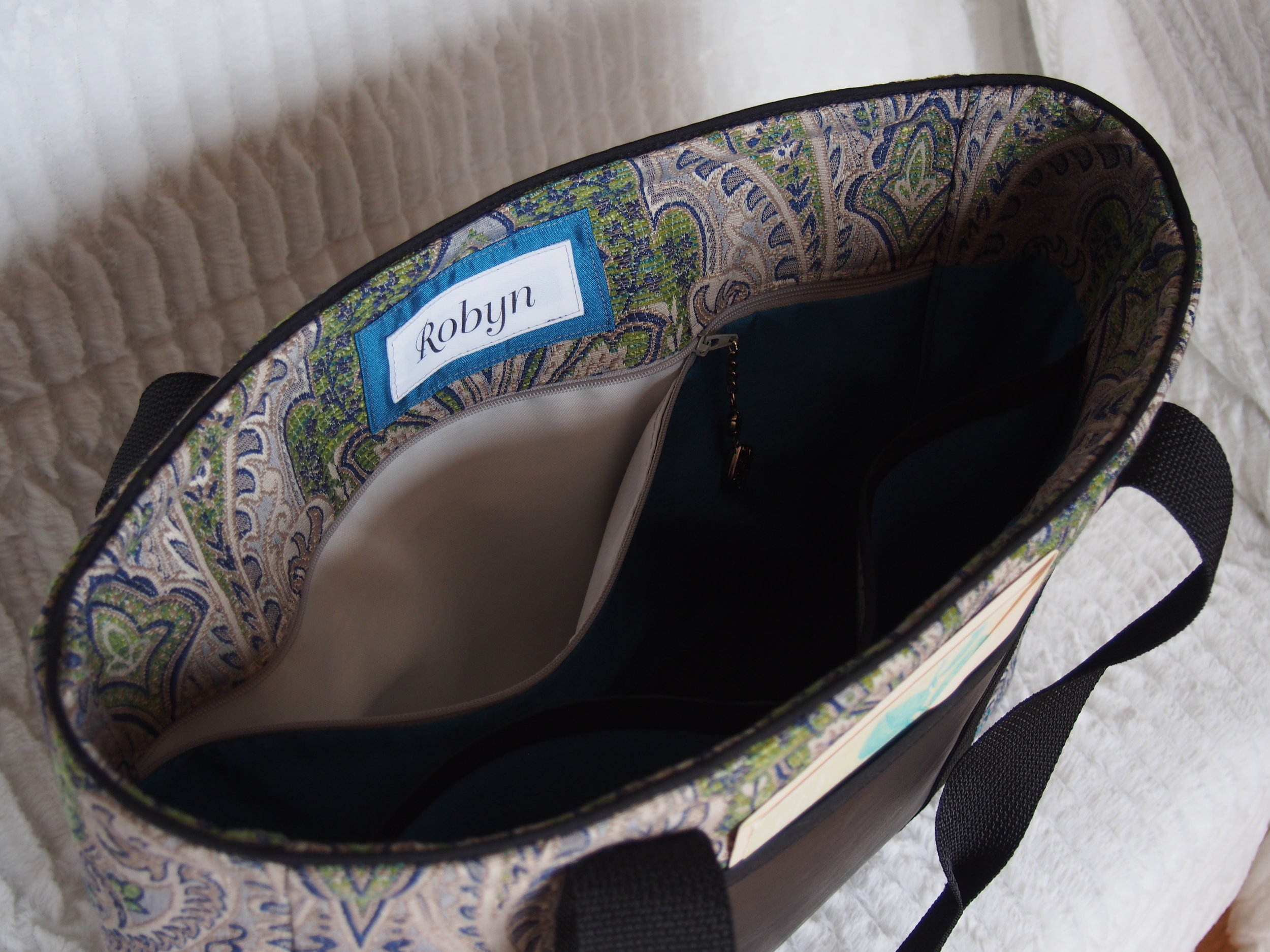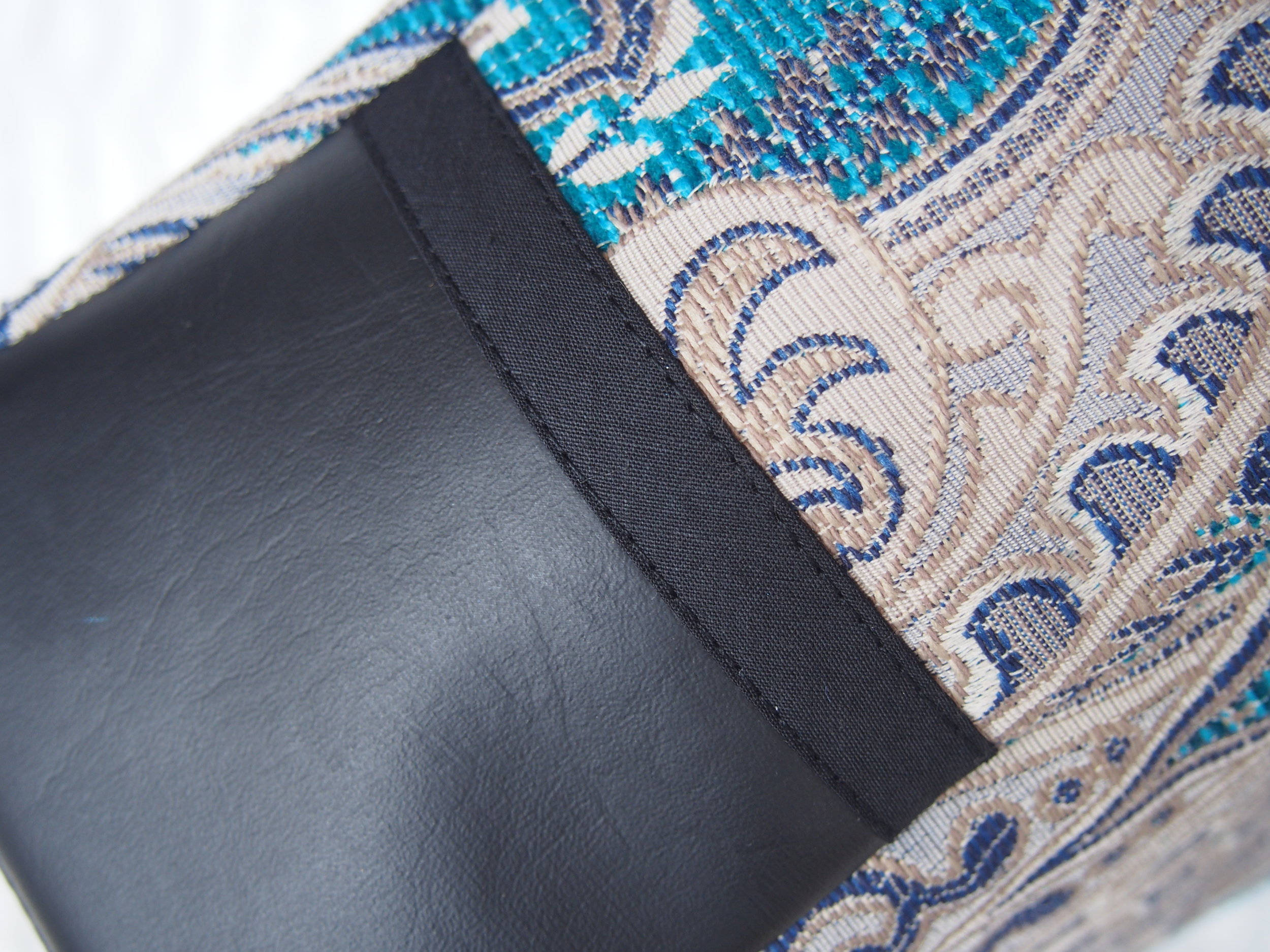 The Market Tote
This tote was designed in response to a request for a large bag that can carry all of that great produce from the farmers market! Large enough to stow fruits, vegetables, pint boxes and even large greens. Separate outer, open compartments offer a home for smaller or more delicate produce. The back flap opens to stow papers and back zipper compartment keeps items such as wallet, phone, iPad and keys safe and secure! The firm floor insert can be removed and the bag tossed into the washing machine. This bag is also handy as a day tripper - toss your water bottle in the end pocket - add devices, clothing, a picnic lunch - and there is still room to stash fun shopping finds along the way. It works for a daily grocery order and is especially handy for a trip to the health food market. Strong enough to carry turnips, jars and lots of other things! The bag is shaped to maximize volume while being easy to carry. A very nice replacement for bins or one-compartment grocery bags - keep one in the car, ready to be put into service when needed!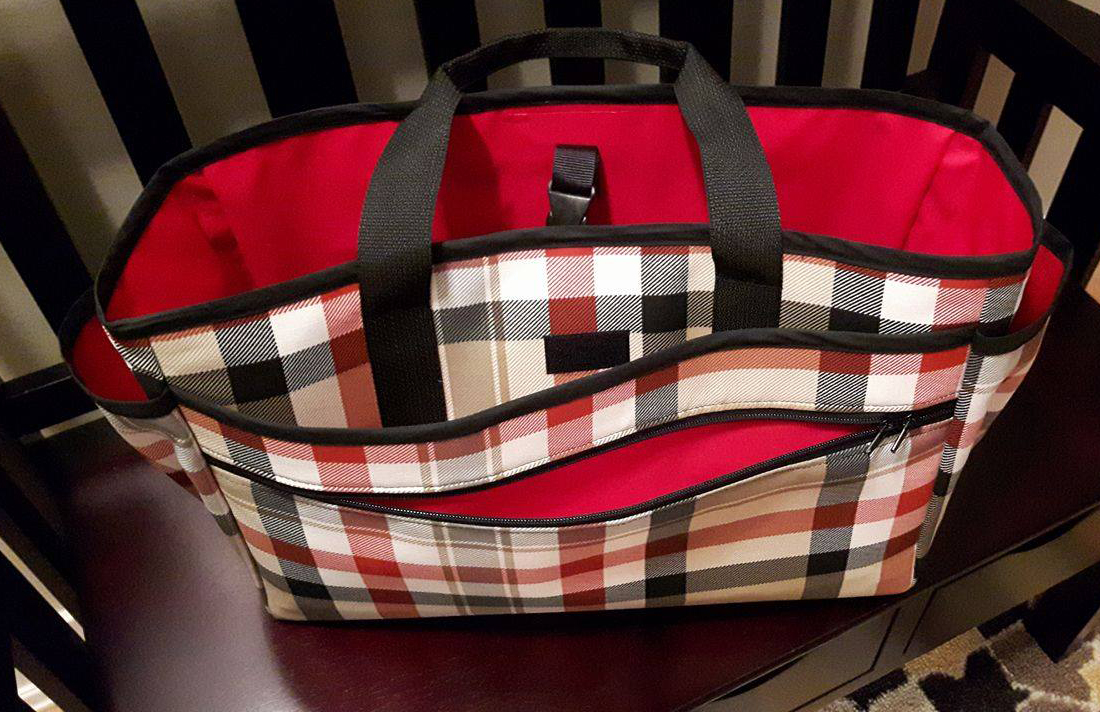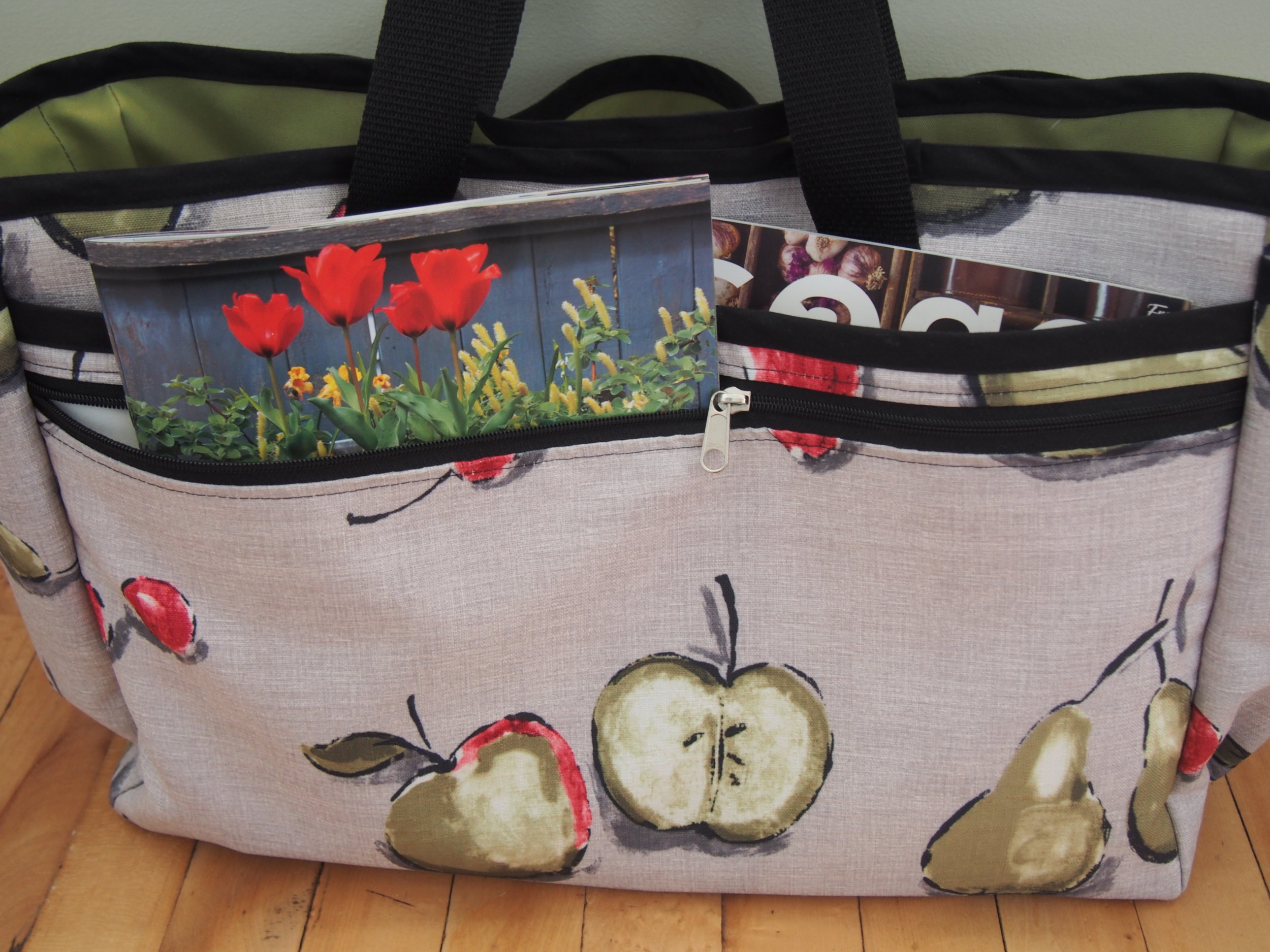 The Speedwell Sling
This is the niftiest bag ever! Looking like a small backpack, it has so many compartments, you will have no trouble keeping all of your necessities organized! It is ergonomically designed to sling over one shoulder and rest close to the body. Large clasp makes it so easy to release and fasten. Top zipper provides easy access. A huge bonus - throw it over the opposite shoulder and let the bag rest in front in situations where you would like to have optimal security or hands-free access. Will be offered in a variety of colours and patterns - keep an eye on the store!
The MB
This is a handy mini-bag that is perfect for lots of occasions. At 9" (15cm) x 12" (23cm) it's just the right size for the essentials - wallet, phone, keys, lipstick, coatcheck tag, etc. Great for a quick jaunt out when you don't want to carry a bulky bag and perfect for evening events. Wouldn't this bag be fabulous as bridesmaids' gifts? Such a useful keepsake that will never go out of style, available in so many custom patterns!